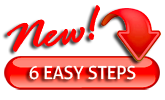 All New One Day Photoshop Workshop
Photoshop is as much fun as taking pictures and it's essential with today's digital photography! This class makes Photoshop totally user friendly and immediately workable by anyone. During our time together, everyone will work at their supplied computer station as they follow a simple but comprehensive lesson plan. Whether you plan to use CS5, an older version of Photoshop, or Photoshop Elements, this workshop will improve your photography forever.
The Classes meet 6PM – 9PM: Fast Track Workshop Registration

We'll cover six easy steps which are also outlined in the included booklet that you can take home for easy reference and practice. Come see why everyone is having so much fun working their images in Photoshop.
De-Fog
Levels
Hue & Saturation
Selective Adjustment
Sharpening
Retouching – Cloning

Bring some of your favorite images to class and watch them come to life.